Garage Doors And Property Value
A garage door is often one of the first things we notice when visiting a property. Not only can a garage add a bespoke look to your home, but it can also add to the overall value. So much so, that having a garage can add up to 5% to the price of a house. However, an old garage may do the opposite and bring down the value of the property.This is why if you need to sell your home, it's a good idea to purchase a new garage door and Crocketts Gates can help you to do just that. Specialising in bespoke wooden garage doors, we have several unique designs and styles, with your home's security at the forefront. Investing in a modern garage will inevitably mean improved security over older, less durable designs, but this is not the only reason why it could add to the value of your property.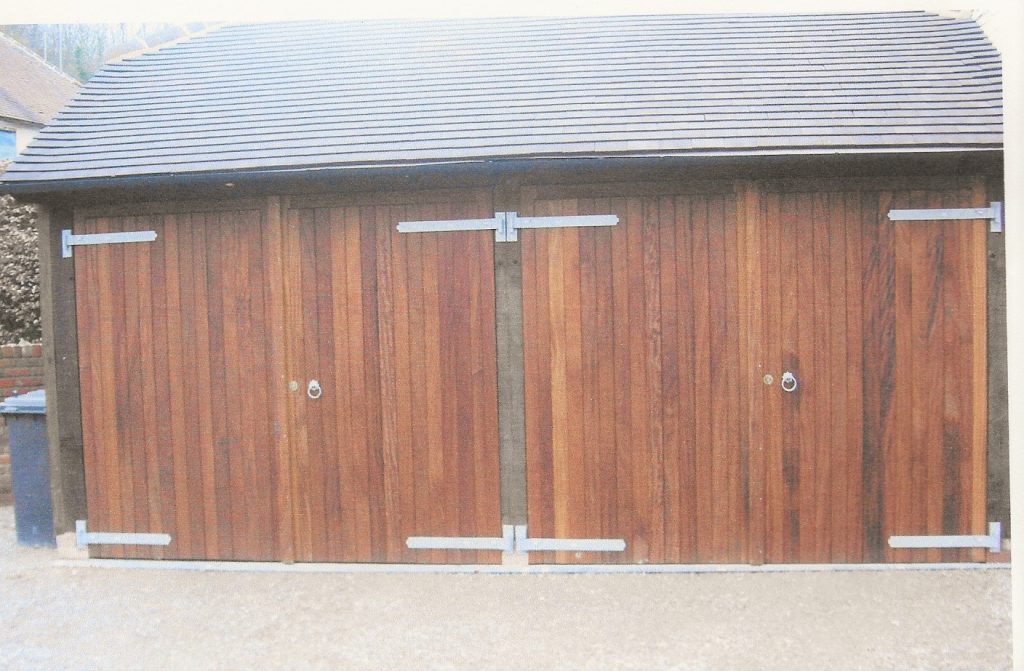 Kerb Appeal
Kerb appeal refers to how attractive a property appears to any onlookers from the street based on any features that can be seen from the property's driveway, such as a garage. A new garage is a fantastic way to improve your property's kerb appeal, as it ultimately is what initially intrigues potential new buyers, adding desirability to your house. Garages are a standout feature of a home, especially if you opt for one of our unique garage door designs.
Parking Restrictions
If your home is located on a busy street, you may face parking restrictions such as resident permits or restricted parking rules such as limited spaces. Having a safe space to park your vehicle, without the worry of scrambling around for space or being met with extortionate parking fines can be a selling point for your home. Having a garage removes any of these above concerns, which may be off-putting to any prospective buyers.
Reduced Car Insurance
Having a garage can further add desirability to your property for potential buyers, as it can mean lower car insurance. Insurers want to know where your car/s will be parked during the day and night, so may add a premium if your parking space is considered high risk. Garages are often deemed safer places to park your car as opposed to the drive for example, especially if they're locked. This is why our garage doors have high-quality security features such as a range of locks and increased durability to keep your car and any other possessions you store in your garage secure.
Security
As mentioned above, modern garage doors add an element of security to your property, they're a great way of keeping you, your family, and your belongings safe. A garage is where many of us store vehicles, tools, furniture, and much more, so having a durable and reliable garage door means that you can keep your valuables secured, which adds to the value of your home by having a secure storage unit.If you're looking to sell your property and boost its value, or simply add a new touch to your home with a wooden garage door, don't hesitate to get in touch with Crocketts Gates today.