Top Tips for Staining Your Wooden Garage Doors
To ensure that your bespoke wooden garage door stays in good condition for as long as possible, it's a good idea to follow our top tips. These are all simple pointers but they will go a long way towards helping to make sure your wooden garage door stays looking great and working well for a long time.If you have a handmade wooden garage door, you want to keep it looking its best. Let's explore some of the tools you need to keep your bespoke wooden garage door looking its best.
Our Favourite Wood Stains
Here at Crocketts Gates, we have several favourite wooden stains that we recommend to our customers. Water-based, breathable stains are our go-to choice! Here are just a couple of our favourites that you could use on your wooden gates and garage doors, to keep them looking as good as new for years to come.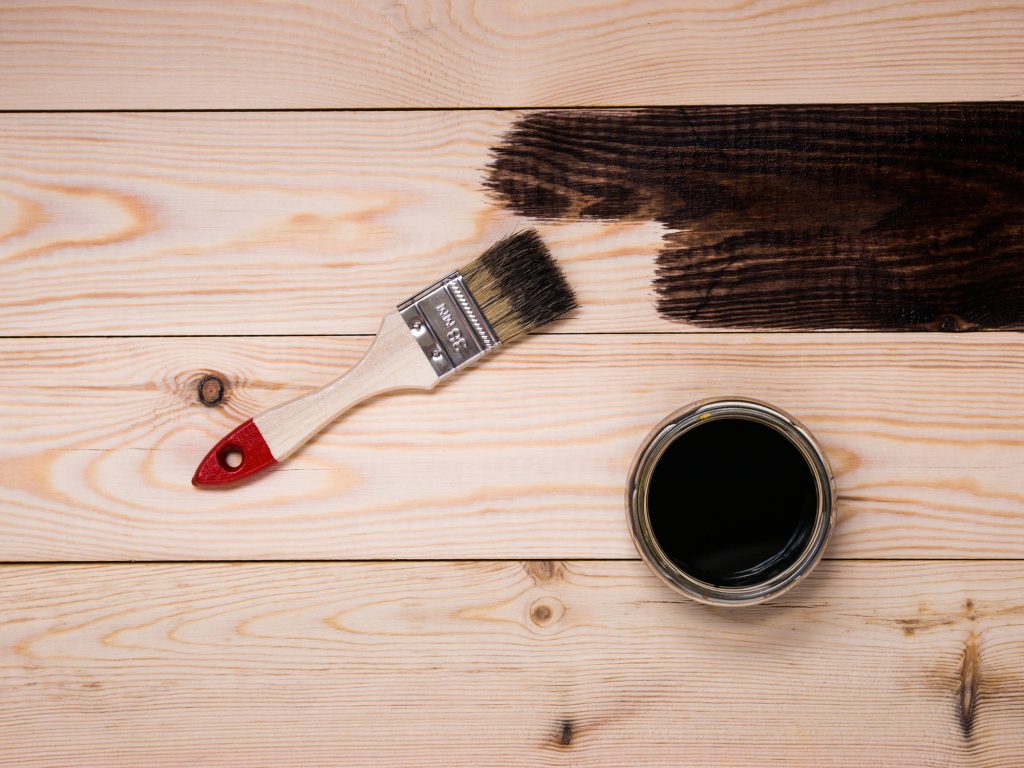 Osmo Natural Oil Woodstain
Osmo natural oil wood stain is available in a large selection of colours so you're sure to find the perfect colour/shade for you. This is an oil, rather than a water-based stain but does offer several advantages, including the following:
Fast-drying.
Weather & UV resistant.
Water & dirt resistant.
A breathable finish.
Does not crack, flake or peel away.
Algae, mould and mildew resistant.
And so much more! Once applied to your wooden gate or wooden garage door, it'll be dry in 4-6 hours. This natural oil wood stain contains active ingredients to stop the growth of mildew, algae and even fungi, so your gates and garage doors can stay looking good all year round.
Sadolin Quick Dry Woodstain
Available in over 30 tinted shades, Sadolin quick-dry wood stain is a popular choice. This particular wood stain has a promise of 6 six-year protection, meaning you will not have to go out and re-stain your wooden garage doors or wooden gate as often. And even when you do, it wouldn't take too long! It's rainproof in 20 minutes, touch dry within an hour and ready for a second coat in 4-6 hours. So, you can get everything done in one day.
Cuprinol Garden Shades
Another favourite of ours is Cuprinol garden shades, it's specifically developed to colour and protect your wooden garage doors and wooden gates. It contains special pigments which will ensure a full-colour application and allow the natural wood grain and texture to still show through. This particular stain can be applied either by brush or even spray.
The Application of Wood Stain
The application process of wood stain all depends on the type of stain. For best results, we always recommend following the guide on the product, after all, they provide how-to instructions for a reason. If you're after a more detailed set of instructions, you can always check their website out, most product pages will have additional information on how to apply the stain to your wooden appliances.It's key to ensure you're staining your wooden garage doors and wooden gates in the correct environments too. All this information should be available online on the product pages. For example, the Cuprinol wood stain is recommended to be applied in an environment with a temperature above 5 degrees celsius.
So there we go, some hopefully helpful top tips for staining your wooden garage door, helping it to keep it at its very best for much longer. To find out more about finding an incredible bespoke wooden garage door to your home, give us a call on 01844 342036 or please feel free to fill in the enquiry form on our contact page today.