Uses and Benefits of Oil for Wooden Gates
Advantages of Using Oil on Your Wooden Gate
Of all the parts of your home you rigorously maintain or take pride in, the garden gate probably isn't top of your list! It's a piece of your home that's just 'there'. We rarely think about it, but it plays an important part in any home and garden. It serves as both decoration as well as security so we need to keep it in good order. Carry on reading to see how to maintain your wooden gate: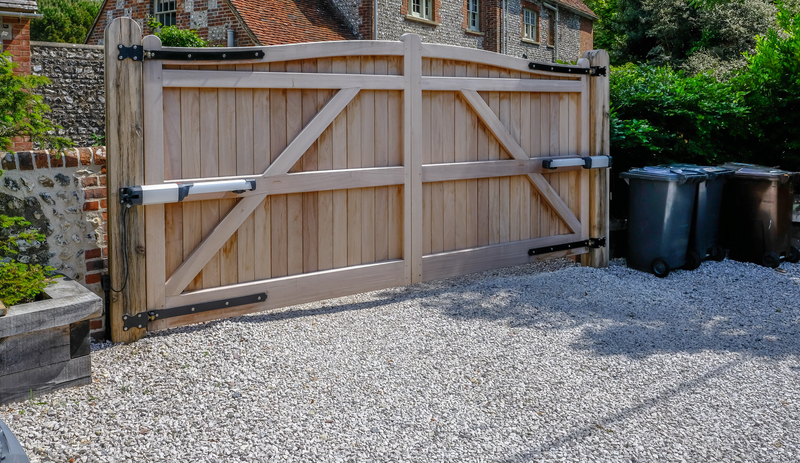 Best Ways to Maintain Your Wooden Gate
When most people think of wooden gate treatment they think of treating it with paint. But this isn't the only way that your gate should be treated. The use of oil treatments to protect wooden gates is getting increasingly popular. Here we are going to explain the use and benefits of wood oil and why you should treat your gates regularly.
When you come to protect your gate, it's important to realise that not all oil is created equal. There are different types that serve different purposes. There are four main oils that people use, which are teak oil, tung oil (sometimes known as tung nut oil), danish oil, and linseed oil. They each have their own pros and cons. And each may benefit your gate depending on your own circumstances. As well as which finish you prefer, and how much time you have.
Teak oil provides a more resilient finish than the other oils, it also tends to dry faster. Tung oil is probably the most popular finish for those wanting to keep a natural wood look, especially if the gate is made of hardwood.
Tung oil dries almost immediately, is transparent, and waterproof, making it perfect for outdoor gates that are exposed to the rain we can get in the UK. Tung oil is also not affected by mould, unlike linseed oil.
Linseed oil is often used by gate manufacturers before the gates have left the factory. It takes longer to dry (unless it's boiled) so it isn't ideal compared to the other two, but if your gate has previously been treated with linseed oil, it's a good idea to continue with it. Finally, danish oil is another popular choice as it's simple to apply, dries quickly. And it can be used on almost every internal and external surface.
It's important to state that most garden gates are made from hardwood, but if yours isn't or has been pressure treated, then oils shouldn't be used. Instead, you should use a breathable, microporous stain instead.
How Will Oil Benefit My Wooden Gate?
So once you've chosen your wood oil, what benefits does it give you over traditional paint? Well, the oil penetrates the timber, rather than staying on the surface. As such, it becomes part of the structure and moves with the wood, instead of constricting it. By creating a coating, oil also stops moisture from entering the wood and rotting your wooden gate. It also protects it from insect infestation.
Thank you for reading. We hope that our blog has been helpful. If you have any questions please don't hesitate to get in touch on 01844 342036 or alternatively head over to our contact page to fill in the online enquiry form and one of our friendly team will get back to you as soon as possible.