Pro's and Con's of Wooden Garage Doors
Wood is one of the most popular materials for garage doors. Wooden garage doors can give a timeless appeal to any home – from older, traditional homes to the more modern properties. If you're remodelling your home or are building a new one, it's worth considering choosing wooden doors for your garage. These doors are often very appealing, but if they're poorly made or installed they can cause problems in the future. There are lots of factors that go into choosing, installing, and maintaining a wooden garage door at home, but are they worth the cost and effort?
Let's look at the pros and cons of wooden garage doors:
They look great
Wooden garage doors can add a beautiful finishing touch to the exterior of a home, and so are a great choice for anyone wishing to increase the curb appeal of their home. Because they make such a difference to the look of the property, they can also increase the value if you ever decide to sell.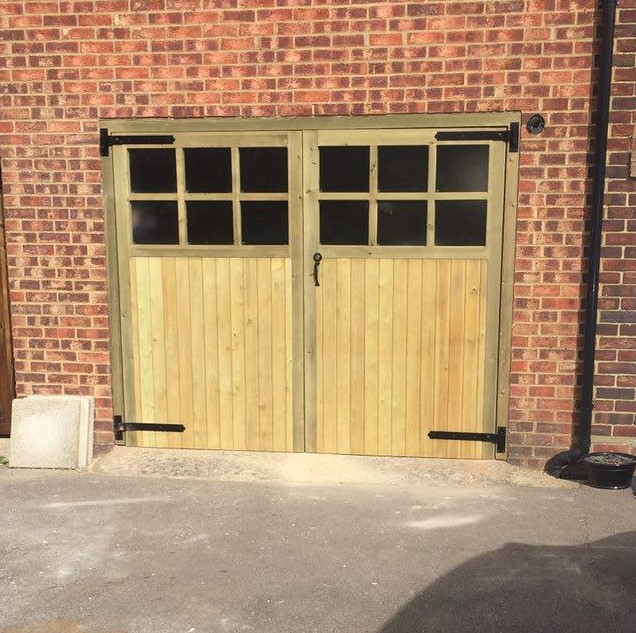 They're versatile
There are loads of different sizes of garages around that require different size garage doors. Because wood is completely versatile and adaptable, a bespoke door can be made to beautifully fit a space of any size. Even if the garage opening is an unusual size or has a particularly tricky requirement, a wooden door can be made to fit the space much more easily than other materials.
They require maintenance
Compared to garage doors of other materials, wooden garage doors require maintenance to stay looking nice. Occasionally you'll need to give them a fresh coat of paint or finish to keep it in good condition. But this also gives a higher quality finish than other doors.
They offer some level of soundproofing
For those that live in noisy areas or on particularly busy streets, a key priority is limiting the number of ways that noise can get into the property. Fortunately, wood has soundproofing properties and so can limit the amount of noise that leaks in via the garage door.
May have a higher upfront cost
The initial cost of purchasing a wooden garage door may have a higher upfront cost than purchasing one of a different material, it all depends on the timber selected. They can last longer than other types of garage doors, and so will save you money in the long run as they won't need to be replaced as often.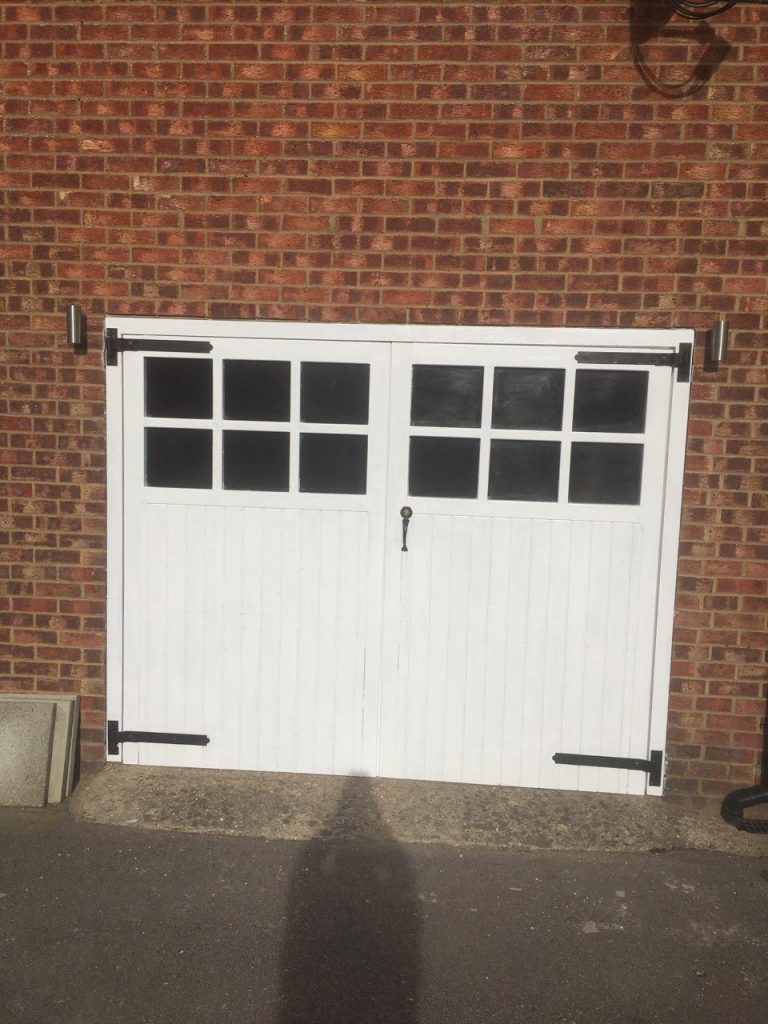 They're easy to customise
It's very easy to make a few changes to your wooden garage door in order to make it match the rest of your home. It can be easily painted or varnished, so if you make changes to the rest of the exterior of your house, for example, window trims or fascias, you can change the garage door too.
To find out more about our wooden garage doors and the services we offer, feel free to get in touch with our team of experts today.