Unique Fence Decoration Ideas
Your fence is one of the first things your visitors see when they arrive at your property. And fences are used primarily for security purposes. But who says you can't embellish them? First things first: You need to settle some considerations. You need to think about your budget, your design, and your time frame. If you have a lot of time, you can opt for the more complicated projects. But if you only have little time to spare, the simple ones that are low-cost will do.
If you are on a tight budget, here are 5 fence decoration ideas you can use:
You can give your wooden fence a personal and unique touch – if you have a lot of paint to use, you can paint a mural on the fence!
Hang plants on your fence using boots!
This is another cheap but fun option, as long as you have boots you no longer use. You can also use Crocs. They have holes which are good for your plants! If you're not a fan of either boots or crocs, however, you can just use clay pots. On second thought, you can also use old handbags to place your plants in!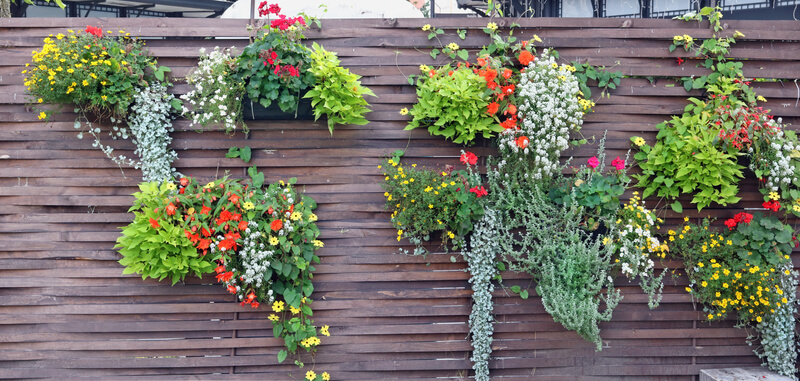 Hang old plates
Do you have old, chipped plates and don't know whether or not to dispose them? Use them as garlands on your fences instead! (And if you have a lot of bottles, silver trays, and mason jars, they can be an alternative, too!)
Attach origami art
During your spare time, you can make origami flowers, butterflies, birds, planes, or whatever design you want, and glue them to your fence. This is economical since you only need paper and glue, but note that this décor idea is not durable. When it rains or snows, expect your artwork to die a natural death, so to speak – so this decoration idea is best to do in the summer time!
Convert car wheel covers into garlands
You can paint them to look like flowers. This is low-cost if you have old wheel covers, so make sure you have them before trying this! (You can likewise try using old, worn tires.)
If you have a more generous budget, you can try utilizing these materials to beautify your fence:
Fairy lights.
This can add a fairytale-like vibe in your yard at night. Be cautious of the electric bill, though!
Birdhouses.
This is quite expensive since you need to buy more than one birdhouses to enhance the appearance of your fence.
Vertical herb garden.
Relatively not that expensive, vertical gardens are a superb decoration. It is just a matter of choosing what herbs and how many of each you will use. Be ready, nonetheless, to regularly water your plants and remove the weeds. (Succulents are a more low-maintenance option.)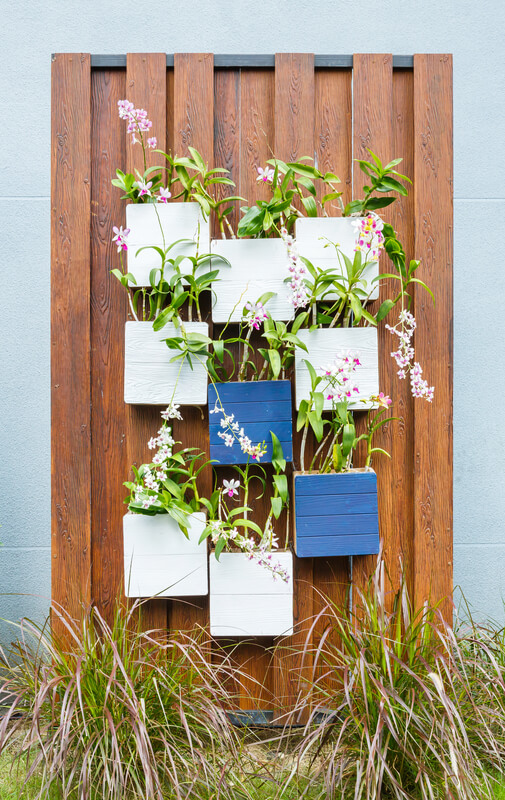 The above mentioned are just a few of the many fence decoration ideas that you can implement in your yard or property. There is an entire collection of DIY designs you can do! However, remember to choose the designs carefully so as not to compromise your home's security for the sake of beauty.You can also apply some of these fence decoration ideas to your wooden gate as well, if you're gate needs a transformation then the experts here at Crocketts Gates are here for you. Give us a call on 01844 342036 if you're looking for a quality wooden gate installation or fill out our contact form here. We're always happy to help!