Benefits of Staining Wooden Gates
A common perception has been built up in that people opt for wood staining for the sake of darkening the wood. Well the reality is hidden behind the curtains of rumours. Staining doesn't serve the purpose of bringing out the ever-loved grain pattern neither it is done for the purpose of giving a darker tone to wood.
Does Staining Really Help?
Staining provides a big beneficial boost in maintaining the shine of wood. If you have installed fences around your house or you have wooden gates at your home, you surely don't want them to look pale. Here, wood stains come in handy and save you big time. Here are some benefits of wood staining which you can't overlook.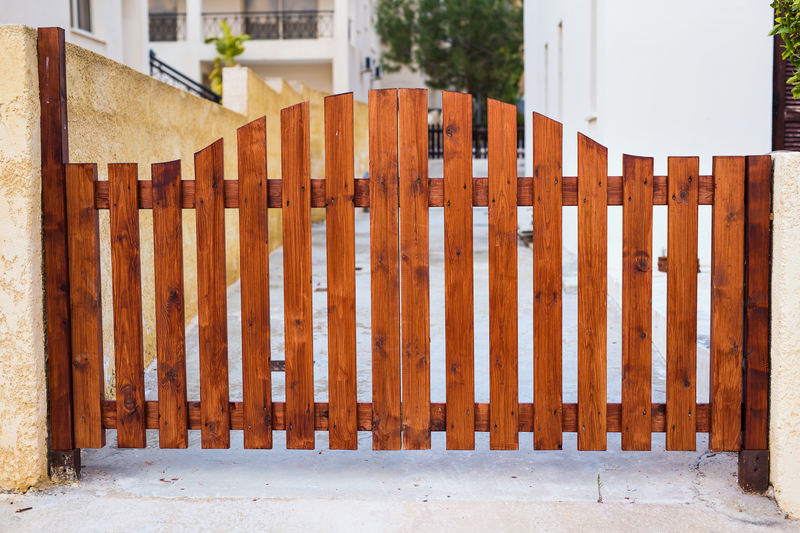 Minimize the UV damage
Nobody is safe from UV rays. Regardless of the season, UV rays hit your wood and steal the real shine. As a result of which, your wooden gates start losing the original colour and look faded. But don't worry there are some quality wood stains available in the market that can prevent the real shine of wood.
We would recommend microporous stains such as the "Sikkens Cetol HLS Plus". It's of premium quality and provides your wooden gates with an armour against the UV rays. You can use it on fences, fascias and claddings. It gives your fences and wooden gates, a semi-gloss finish.
Wood Staining stops the splitting
It should not come as a surprise to you that water is the biggest enemy of wood. For instance, if it gets into the expensive fences you have built around your house, what will happen? Of course, it is not less than a disaster for you. Once the water gets into the fences, it freezes and creates a tornado of troubles. Here, the wood staining can save your life.
Wood stains have the ability to repel the water. "Sadolin Classic All Purpose Woodstain" serves you a helping hand and provide you with an incomparable level of protection against the harsh weather. You can use it as a base stain but don't make a mistake of using it over the previously coated surface.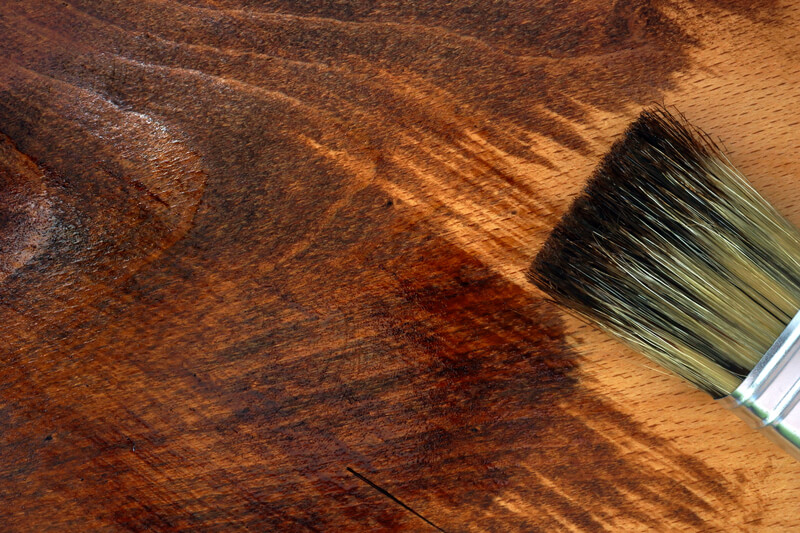 Pocket-friendly solution for outdoors
Surely, wood is a perfect choice for outdoor areas, but another fact is that it is more prone to stains. Though one can prevent the wood by using paints, this solution is not durable. Paint will start cracking right away in the harsh weather conditions.
Our softwood gates are pressure treated so are injected with moisture under high pressure. For this reason, we never recommend painting them with any paint, gloss, latex or anything else, as this seals the timber and the wooden gate will rot from the inside out. Make a sound choice and opt for staining any form of wood, especially wooden gates.
To give your fences and wooden gates a whole fresh look, you can take the help of a wood stain "Cuprinol". Not only will it enhance the beauty of your fences and wooden gates but will save it from the extreme weatherconditions.
We hope you found some valuable information from this blog, if you have any questions or concerns please do feel free to fill out our contact form.