How to Clean a Wooden Gate
Home maintenance is incredibly important to many of us. Our home is an essential part of our lives, and over time certain features will need an extra bit of TLC. A wooden gate is a beautiful feature of any home, and they are something that does require regular maintenance to keep it looking fresh and functioning as desired. Here, we have broken down the easy steps of how to clean a wooden gate.
Prepare the Wooden Gate
While the task of cleaning your wooden gate is a straightforward one, it does require a little bit of preparation. To clean wooden gate you will need to gather:
A bucket.
A sponge.
A mild soap and warm water solution.
A garden hose or pressure washer.
A soft cloth.
A ladder if necessary.
These supplies should be affordable and easily accessible to anyone wanting to focus on wooden gate maintenance. Plus, it's quite likely that you already own everything you need. It's time to begin cleaning your wooden gate once ready.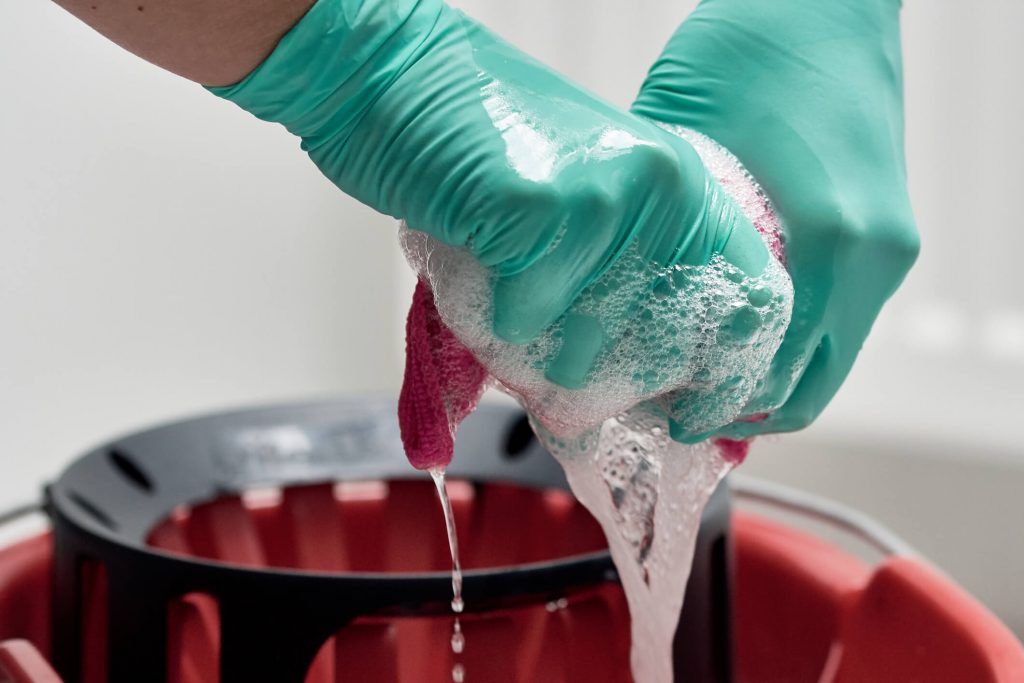 Cleaning the Gate
If you're learning how to clean a wooden gate, then here we have broken down the steps to ensure your gate comes out looking brand new after every single wash.
Step 1 – Fill the bucket with warm water and mild soap and mix together.
Step 2 – Dip the sponge into the soap solution and wring it out to remove excess water. Your sponge shouldn't be too wet as this can cause issues with mould growth later.
Step 3 – Use the sponge to scrub the gate. Move in circular motions to remove tough build-up without damaging the wood and to ensure you get right into the grain.
Step 4 – Once you are satisfied with using the sponge, use a hose or pressure washer to rinse the gate to clean off the soap and any remaining dirt or grime.
Step 5 – Dry the wooden gate with the soft cloth as much as possible.
It's best to do this on a warm day to ensure your gate dries out as quickly as possible. Excess water can result in wood warping over time.
Final Steps for Cleaning Your Gate
Once you have learned how to clean a wooden gate, there are a few final steps you can take to preserve your gate.
Wooden gates are exposed to many harsh weather conditions, and through general wear and tear can become increasingly damaged. As another addition to your wooden gate maintenance, you can apply a wood sealant or wood finish. A sealant or finish can protect your gate from fading, cracking, and rotting.
Before treating your wooden gate, you will want to ensure it has completely dried. You may want to wait a few days, or even a week or two for good measure.
Renew Your Garden Fence with Crocketts Gates
Investing in a wooden gate for your home is an excellent decision and Crocketts Gates are the perfect place to turn to. We are a team dedicated to supplying you with the highest quality hardwood and softwood gates and will support you in maintaining them to get the very best finish to your home. Contact Crocketts Gates today to learn more.