Choosing a Gate Supplier: What to Look For
If you've decided it's time for a change and want to replace your gate, then you're probably wondering what to look for in a gate supplier. There are several factors you may want to consider, including the supplier's customer service, skills and knowledge, and quality of materials. Looking for the right supplier for you may take some time, but it's certainly worth the wait to ensure you get the best fit for your home.
High Quality Design and Manufacturing
When looking for gate suppliers, make sure they work with only the highest quality materials. Gates receive quite a lot of tough love during their lifetime, from both general use and simply existing outside in all sorts of weather conditions.
From the design stage to manufacturing, your wooden gate suppliers or driveway gate suppliers should ensure that the integrity of the gate is prioritised, so the gate can last for as long as possible. Here at Crocketts Gates, we guarantee only the highest quality materials. Our most promising, popular and elegant woods are iroko and redwood.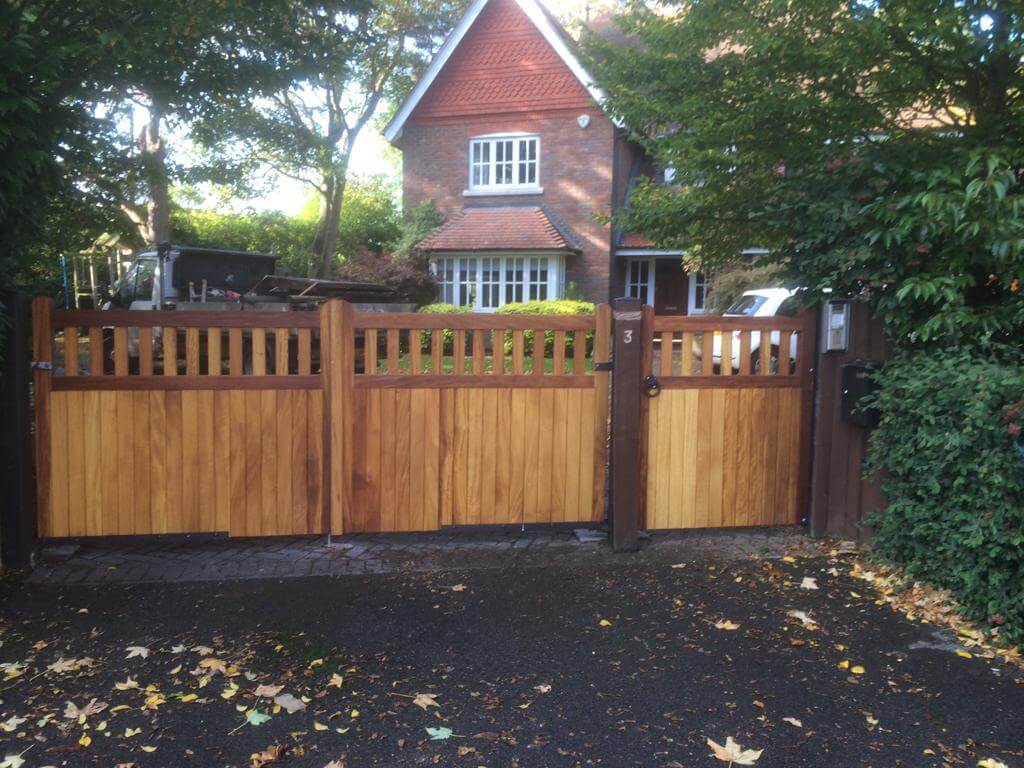 A Gate Supplier Should Have Great Customer Service
You should never underestimate the vitality of good customer service. When looking to improve any feature of your home, you need someone who engages with you and shows a genuine interest in discussing your vision.
Home designs take a lot of communication from both parties; if the supplier is disinterested or is rude in any way, then that isn't someone you should be doing business with. They could be the best gate supplier in the industry, if they aren't listening to you or understanding your vision, then you should find someone else.
High Level of Skills and Knowledge
Finding a gate supplier with advanced skills and knowledge is vital to receiving the best outcome. Knowledge and practical skills go hand in hand. A skilled supplier will be much more effective at meeting your needs and can better guarantee a product you're happy with. A knowledgeable supplier can offer advice on what would be best suited for your home. Not only will the outcome be more attractive and longer lasting but the entire process will be much quicker with a gate supplier who knows exactly what they're doing.
A Wide Range of Products Available
When searching for your dream gate, you'll want to find a gate supplier with a variety of products. There's never one size fits all when it comes to home renovations. You should consider a range of bespoke gates to find the exact one that's suitable for you. If you don't have a clear vision for your gate, then being able to view a wide range of products may spark some inspiration.
Crocketts Gates is Your Go To Wooden Gate Supplier
If you're interested in upgrading your home with bespoke gates in Aylesbury, Milton Keynes or Hemel Hempstead, then Crocketts Gates is the one for you. We offer a vast range of wooden gate designs that can be fully customised to suit your vision. Contact Crocketts Gates to enquire about your dream gate.