5 Reasons Why You Should Invest in a Wooden Gate
Wooden gates are a great way to add some elegance and privacy to your property. So keep out those nosy neighbours with our high-quality wooden gates.
Whether you are looking for a wooden driveway gate, side gate or a garden gate, we've got you covered. Here at Crocketts Gates, we bring great designs, the best materials and peace of mind. Our wooden gates are handmade to your requirements and to the highest of quality, so you can rest assured knowing you won't receive anything but perfection. In this blog, we will be discussing 5 reasons why you should invest in a wooden gate, continue reading to find out.
Flexible Designs
Awkward space? No worries, we will produce a high-quality wooden gate for your driveway, ensuring it fits like a glove. We have a range of styles to choose from including; Oakley, Askett, Caprice, Chelsea, Chilton, Curved Heel and Easington. All of our wooden gates are made to measure.
Durability
If you're looking for a gorgeous long-term gate for your driveway or garden, think wood. With proper care and maintenance, a wooden gate can look as good as new for a long time. For softwood gates, a simple application of treatments such as wood preservative or oil every year or two will keep your wooden gate looking good all year round for many years to come.
Privacy
Privacy… something we all need once in a while, especially if you live in a bustling area. Homes that are situated in high footfall areas, may wish to find a way to reduce how much people can see of their property. A couple of our wooden gates can help to reduce unwanted attention and nosy neighbours, for example, a Chilton or a Easington Wooden Gate. These two designs are a great option if you want to increase your privacy, as their size prevents anyone from seeing what's on your driveway.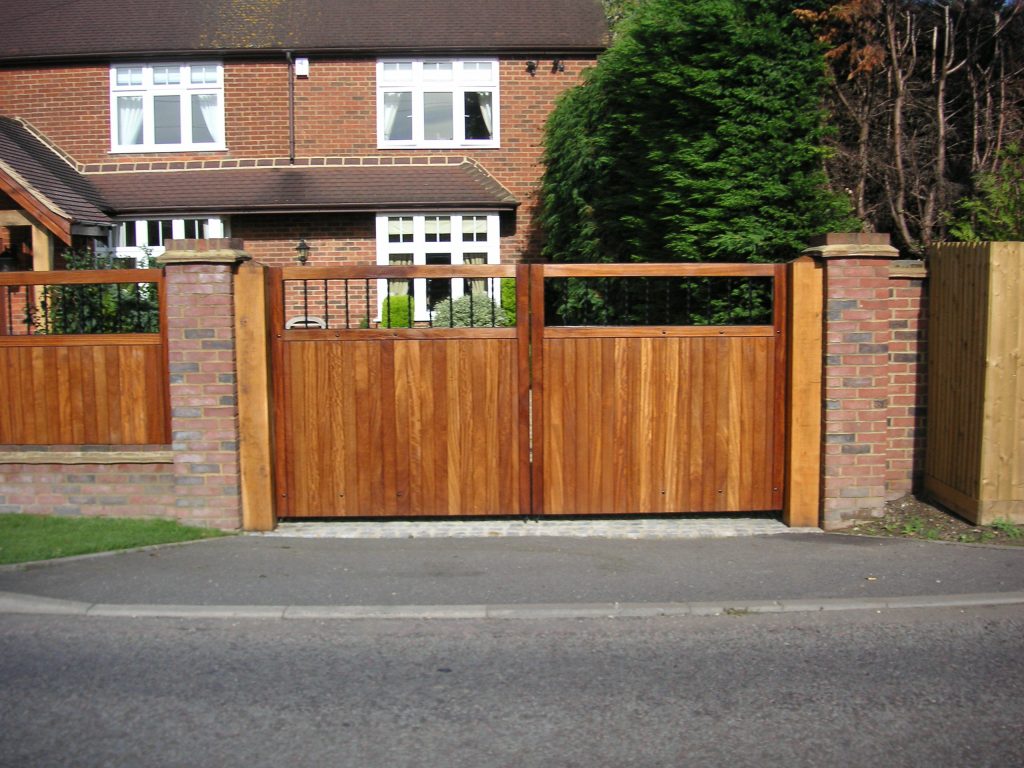 Unbeatable Appearance
Nothing quite beats the appearance of real wood, a wooden gate creates a truly luxurious look, enhancing the appearance of your property. Our wooden gates are made-to-measure, this means that the wooden gate will look like it has always been there!Whilst looking beautiful, your wooden gate can also increase the value of your property. If you're considering moving in a few years time, this could be a great investment for you. We always recommend speaking to a home surveyor before making that big purchase, this will ensure how much your property value can go up by.
Security
Last but not least, security. Security is a big concern in this day and age. Ensuring that your property, belongings, and family are safe from potential burglars at all times is key to reducing the risks of any potential security issues. By installing a wooden gate you can oversee who is entering and leaving your property.We hope that you enjoyed reading this months blog, if you have any questions or queries, please feel free to give us a call on 01844 342036 or visit our contact page for more information.