How to Maintain Your Wooden Gates
Purchasing quality bespoke wooden gates for your garden or driveway is a great investment. They add that bit of style to your home, an extra barrier for security, and can last a lifetime if you take care of them properly. But how do you maintain your wooden gates?
Wooden Gates: The Complete Maintenance Guide
Wooden gates can come in all shapes and sizes and there are lots of different types of wood too. When deciding on your wooden gate, you should consider the different materials to ensure you know exactly how to maintain it properly.Hardwood gates, like those made from Iroko, require less maintenance than softwood. While pine and redwood, which are softwoods, need treatment with wooden preservatives regularly. If you want to learn whether hardwood or softwood is right for your home, check out our blog on the difference between the two materials today.
Keep reading for the top wooden gate maintenance tips below:
Top Wooden Gate Maintenance Tips
Once you've decided on your materials, you should familiarise yourself with these top maintenance tips. The more you look after your gate, the longer it will stay in mint condition, perfectly finishing off the look of your garden and home.
Preventing rust on hinges and latches
You should check all the hinges and latches on your wooden gates regularly. If you let your metal hinges rust, not only will your gate be unstable, but the screws and nails will start to come loose and may damage your wood.
Regularly brush off any dust or dirt to keep them clean and apply WD40 if the gate starts to become stiff. Your hinges may also need tightening occasionally. Always make sure the metal is tight to the wood to prevent wood breakages.
Performing maintenance and replacing any rusty bolts
If you notice rust developing, you should replace your bolts and hinges as quickly as possible. Rust spreads fast, especially in a damp environment, but replacing any rusted hinges or latches will keep your wood sharp and strong.
Make sure you use the same holes when you're replacing a hinge to prevent damage to the wood and to keep it looking nicer for longer.
Regular cleaning
A regular wipe down using a damp (not wet) cloth will keep the dirt and grime away from your gate, keeping it looking its best.
This will also stop any erosion of the wood and prevent any pests and mould, so it'll look newer for longer.
Application of primers and oils
Primers and oils prevent weather damage, makes it more difficult for pests to dig into the wood, and also ensures they look great. Before you apply a stain, it's advisable to test it out first to ensure you're happy with the colour. You should also purchase a good-quality brush to stop the bristles from falling out while you're painting. Alternatively, use a spray-on stain but ensure you're in an area where your stain won't affect other features.
Make sure you cover both sides of your gate with stain or oil without waiting for one side to dry first. If one side dries (especially if you're using softwood) then your gate may warp as it absorbs the liquid, so both sides must be completed simultaneously to prevent damage.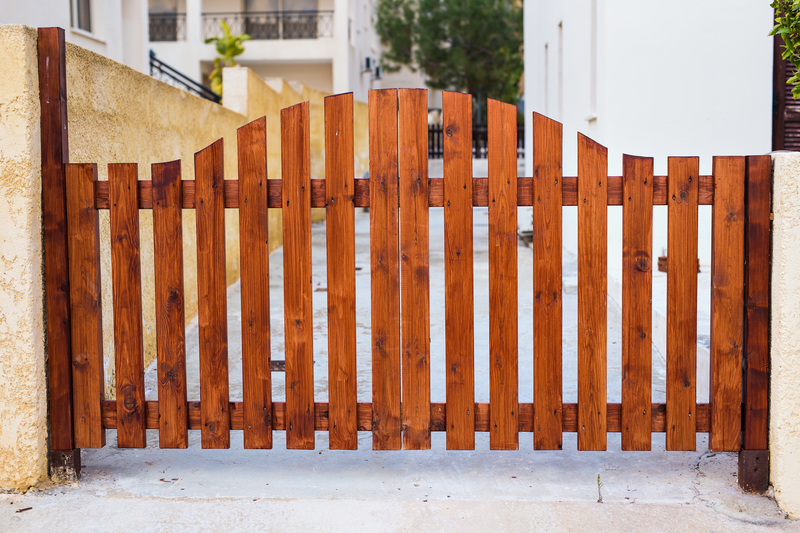 Why Choose Crockett's Gates
At Crockett's Gates, based in Buckinghamshire, we offer a range of bespoke wooden gates and can advise on their aftercare to keep your garden or driveway looking amazing. Call us on 01844 342036 or visit our website for more information – www.crockettsgates.co.uk.