Hardwood or Softwood? What Is the Difference?
Depending on what style of garden gates or fencing you require, there are many different things to take into consideration. Something that is easily overlooked is the material that is being used. We all want our gates to look their best, but which material would be the best in terms of durability, and what would look the most impressive? One thing that certainly makes a difference is whether the wood is classed as hardwood or softwood. Let's take a look at some things that should be factored in below.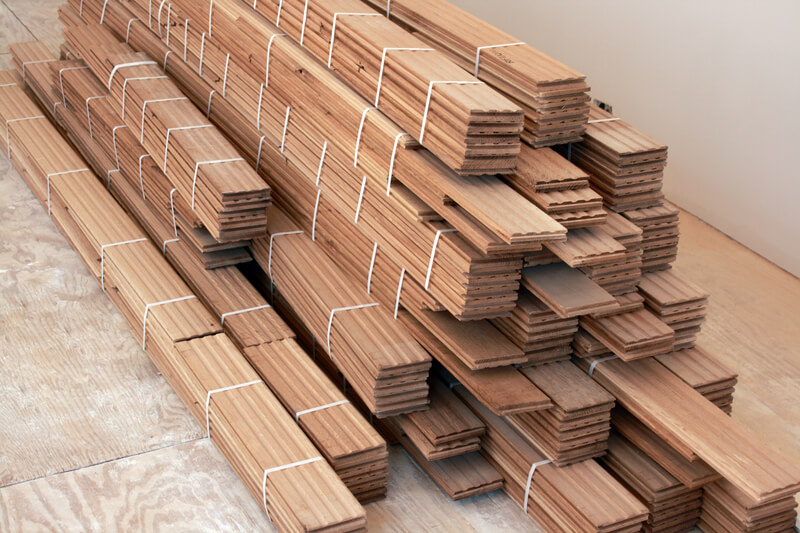 What Is Hardwood?
When it comes to the hardwood this is taken from deciduous trees. Deciduous trees can reproduce from seeds, pods, and fruits. Some examples of this type of tree are:
Oak
Ash
Elm
Birch
Beech
Maple
Mahogany
Teak
What Is Softwood?
Softwood is harvested from coniferous trees. This means they are evergreen and don't have leaves but instead have needles. Some examples of this type of tree are:
Pine
Larch
Spruce
Douglas Fir
Cedar
Which Is Best for The Environment?
Softwoods are generally more eco-friendly as they can be sustainably farmed from nearly everywhere in Europe. Hardwoods are mainly from places that have far warmer climates, and the duration of growth is much slower. Hardwood trees take far longer to grow and require more care and resources. Whilst hardwood does take longer to produce, the life expectancy is near double that of softwood.
What Types of Locations Suit Each Style of Wood?
Depending on where you are situated, you may want to think about the material you are choosing for your wooden gates and fencing. One thing is for sure, regardless of whether you are in a residential area, country house, or farm-based, hardwood is going to offer you superior durability.
Design
In terms of aesthetics, softwood is generally a creamy white colour, with a hint of yellow or red. It may even be a mixture of both yellow and red. This is something to consider when looking at the colour scheme of your garden and if it matches your preferred style.Hardwood, however, is usually a golden yellow or medium brown. This will tend to darken over time with weathering. Consider the darker theme being applied to your garden and if you'd still like the style of the gate.
Cost
Something that you don't want to overlook is the cost of your wooden gates or fencing. It's important to note that hardwood is generally more expensive in comparison to softwood. If you need your gates to be more durable, hardwood may be worth investing in. If you don't get much traffic through your gates, softwood may do the job perfectly fine.
Crockett Gates
If you are unsure on which gate to invest in or need some help deciding, consider our expert advice at Crockett Gates. We offer quality, handmade, bespoke gates at brilliant prices. Contact our team on 01844 342036. You can also contact us for a free measure up of your outdoor space completely free within our 25 mile radius.