The Security Benefits of a Wooden Garage Door
Outside of the health and safety of our family, friends and ourselves, keeping our homes secure is probably the most important aspect of our lives. Robust doors and window locks all play a part, but one overlooked feature of our home that can often be a weak link in home security is a garage door. A high-quality garage door is a key aspect of any home's security. Because of that, ensuring that the door is both robust and, more importantly, secure. It might be the crucial difference between being safe and not. Standard openings may tick the box for now, but nothing can compare to a bespoke wooden garage door. Not only will it look beautiful, but it also has a multitude of benefits, so let's take a look at what they might be.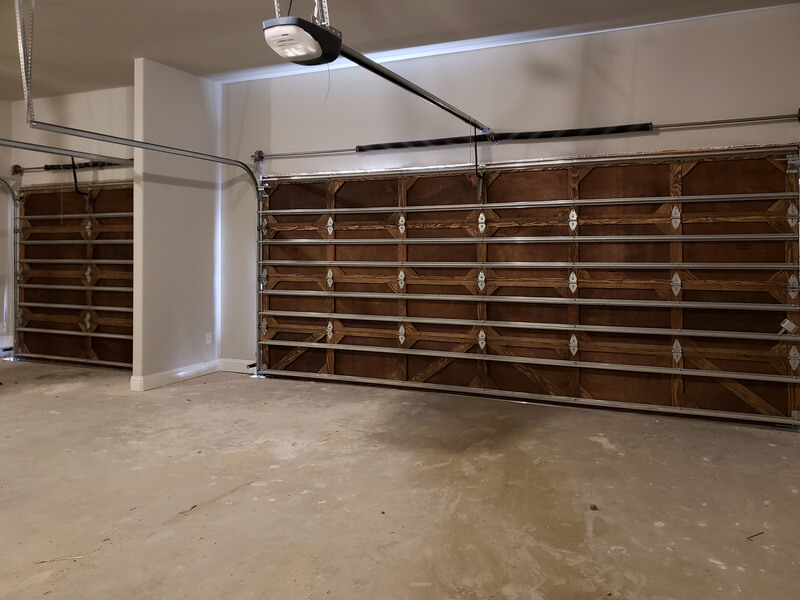 Benefits of Installing a Wooden Garage Door
If you want a hardwood garage door, you should be looking for one made from Iroko or Oak. This will ensure your garage, and therefore your home is more secure.
The first real benefit of a bespoke garage door is an obvious one. Having a door that's made to your exact specifications will ensure that it will fit the size and shape of your garage perfectly. Once fitted it's not only going to be secure, but it's going to enhance the look of your home as a whole.2. Garage doors aren't a disposable item. It certainly shouldn't be something you need to buy every year. With that in mind, your garage door needs to be hard-wearing. When people think of hardy materials, they tend to think of steel, but wood can be just as tough.
Providing it's treated regularly, wood is capable of withstanding everything the elements can throw at it. Over time it will actually look better as it weathers, accruing a certain charm to the outside of your home.
A wooden garage door is also a better insulator than steel, especially if it's a bespoke design. That means it's going to be warmer in the winter, and cooler in the summer. If your garage is integrated into your home, then it can also help keep energy costs down.
Another fantastic benefit of wooden garage doors is that, should something happen to them, repairs are easier to accomplish. They won't dent as much as a steel one would. Let's face it, that's only a matter of time when there's a car on the drive! If the worst does happen, then because it's made from wood, you can simply repair or replace the damaged piece, rather than the whole thing as you would if it were steel.
As we said earlier, you're going to want your bespoke door to last for a long time. Wooden doors can be treated easily and cheaply to lengthen their lifespan. Wood oil can not only make the door look beautiful, but it can also help prevent problems like bending, rotting and warping. Over time you can also change the colour of the oil, and therefore the door, to match your mood, style or decor. This gives you any number of options to keep it looking its best.
Finally, the beauty of a wooden garage door, especially a bespoke one, is that it can be made in a style of your choosing. From the more traditional designs to something more contemporary, you can create a feature that looks as good on the inside as it does on the out.If you would like to find out more about how we, Crockett's Gates, can help transform your garage, get in touch today on 01844 342036 or head over to our contact page where you can pop us an email via the submission form.