Wooden Garden Gates | Softwood vs Hardwood
Are you looking for a way to secure your front or back garden in a way which is stylish and hard-wearing? While many people opt for metal gates, wooden garden gates have a timeless appeal which is likely to tie together your green space in a subtle and wonderful way. Whether you opt for softwood gates or hardwood gates, there are a variety of options likely to appeal to various people. But which option is likely to work best for you? Let's take a look.
What are Softwood Gates?
Many people opt for softwood gates when they're looking for simple, cost-effective garden gate solutions. These systems tend to look great as part of modern homes and garden installations, and what's more, if you treat and keep them well, they will withstand years of use.You can easily transform the look of a softwood gate, too. You can stain or paint your gate to take on a whole new look, almost as if it's made from a completely different type of wood altogether! There are some softwood gate options, such as modern, sustainable timber, which is long-lasting and likely to have less of an impact on the environment.
Softwood gates are versatile and easy to maintain. We treat all our softwood gates with a pressure treatment that create a natural-looking green hue. This look will naturally fade to a pale silver tint that adds a unique look for anyone's garden gate.
What are Hardwood Gates?
Hardwood gates tend to be the premium option for most people and are therefore likely to be more expensive. However, on many levels, people prefer hardwood garden gates to softwood garden gates. This is because hardwood gates tend to last longer than their counterparts, however, they will still need some care and attention every now and again.Hardwood gates for your garden will be appealing to those looking for a truly stunning aesthetic. These gate options tend to be the most opulent on the market, as well as some of the most versatile. Hardwood gates are not only sleek and stylish, they're durable and long-lasting.
Of course, the best option for you will likely revolve around your budget, as well as your own tastes and style. There are no right or wrong choices!
Investing in Wooden Garden Gates
The best wooden garden gates will help to add an element of homeliness to your garden which you may feel is missing from your green space. Of course, do take a close look at softwood and hardwood garden gates in equal measure – and see which options and looks are likely to benefit your needs and budget the most!Take a look at some of the wonderful garden gate looks and options people are investing in right now. Or why not set up a bespoke option which is all your own?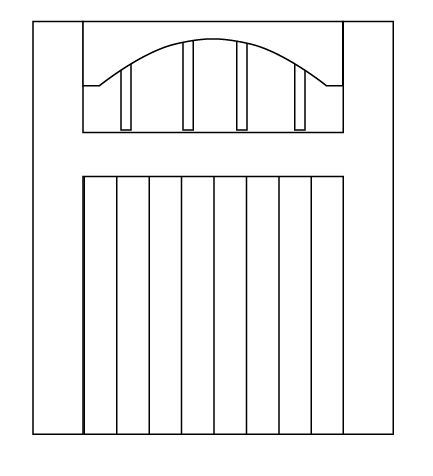 Contact Us Today
Give us a call on 01844 342036 or email us at info@crockettsgates.co.uk. Please feel free to fill in the enquiry form on our contact page today.